To translate a form, the easiest way is to duplicate the existing version, then edit it. This way, you will only have to modify the text and labels, but will be able to keep the settings and the design customization.

Duplicate a form
In your list of subscription forms, click the ... icon at the right of the form you want to duplicate to open the action menu. Select the Duplicate option. A window will open: name your new form and choose the language.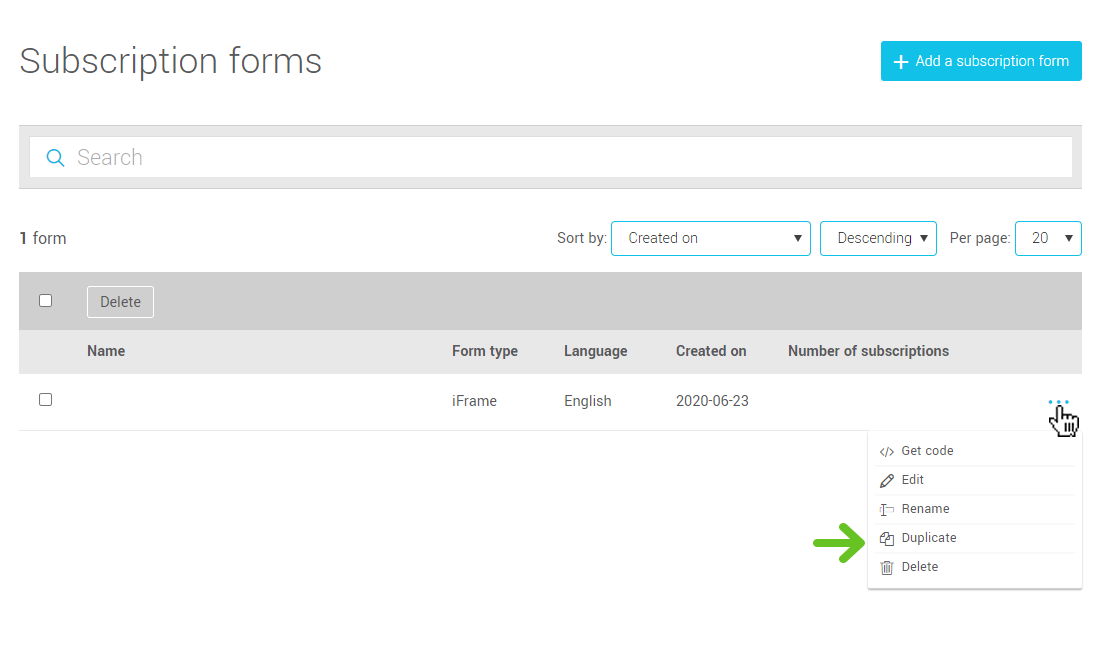 Editing labels
Once you're in the form editor, translate each element, alternative text and response choices if necessary.
Adjust settings
Don't forget the Settings page! This is where you can edit your target groups and customize your confirmation pages - make sure that all the content is in the right language.
Test a form
The last step is testing your new form. This is essential to make sure everything works as it should. Follow the guide to find out what to test and how: Test form